CHURCH OF SCIENTOLOGY
DENMARK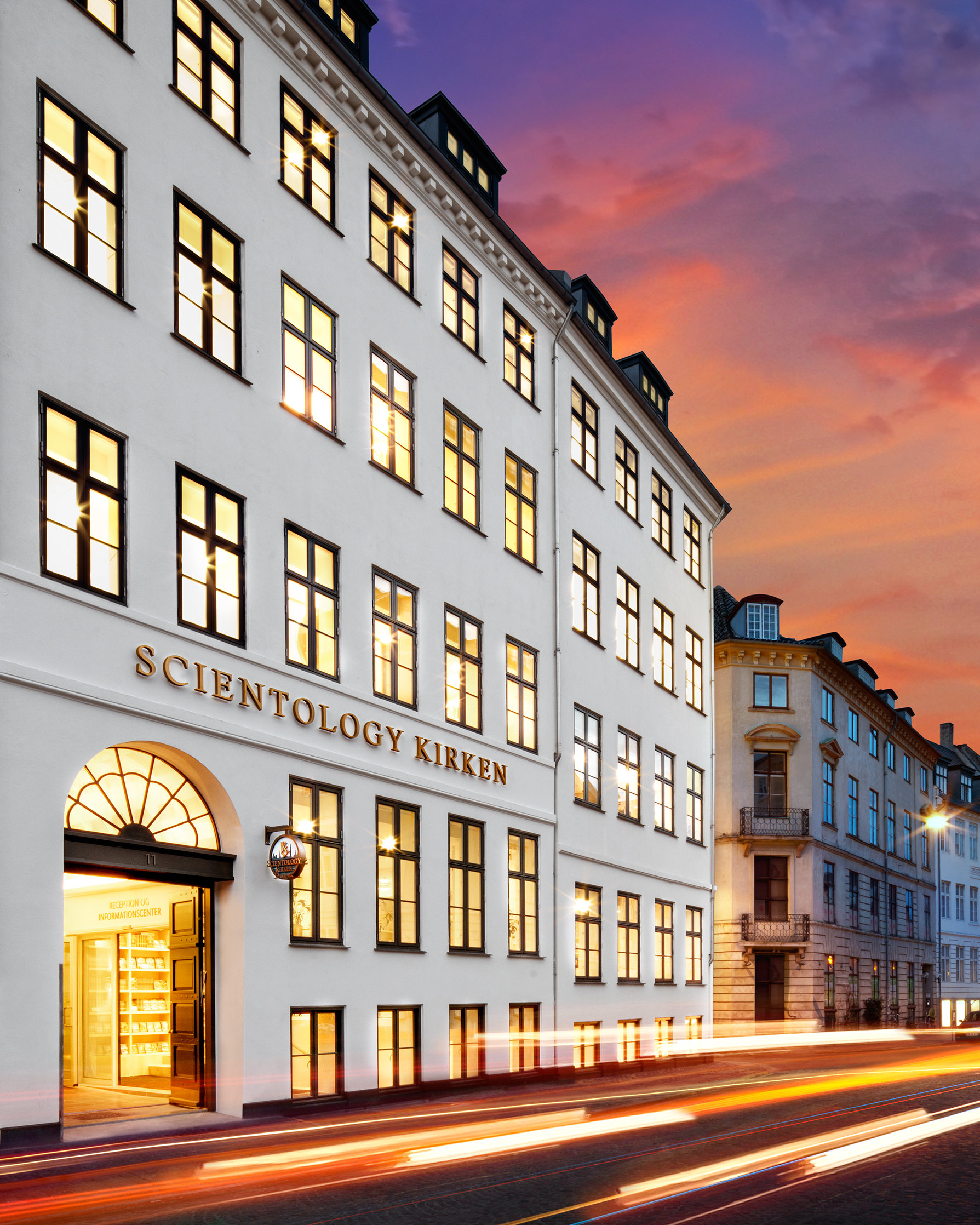 It is with great pride we welcome you to our Church.
Since 1968, we have served a growing congregation in Copenhagen. Today, from our landmark home on Nytorv, we are honored to extend our help to communities across Denmark.
Our Church realizes Scientology Founder L. Ron Hubbard's vision that all Churches of Scientology become what he termed Ideal Organizations (Orgs). Ideal Orgs not only provide the ideal facilities to service Scientologists on their ascent to higher states of spiritual freedom, but they also serve as a home for the entire community and a meeting ground of cooperative effort to uplift people of all denominations.
To that end, we share our Church and our many social betterment and humanitarian programs with this nation.
We look forward to working with every group and individual dedicated to uplifting society in the same spirit Copenhagen became Denmark's thriving and peaceful cultural center.
Together, we can achieve our common dream of a drug-free, crime‑free and flourishing future for all.
THE HISTORY OF
Nytorv 11-13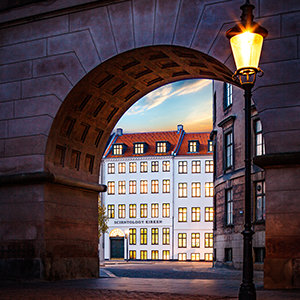 The landmark Neoclassical townhouse at Nytorv 11-13, today home to the Church of Scientology, was originally constructed in 1796 by merchant and brewer Jens Lauritzen. One year earlier, fire had consumed the Nytorv/Gammeltorv district, and city planning mandated the building's distinctive "broken corner" façade to allow long-ladder fire engines to navigate the city's narrow streets.
GRAND OPENING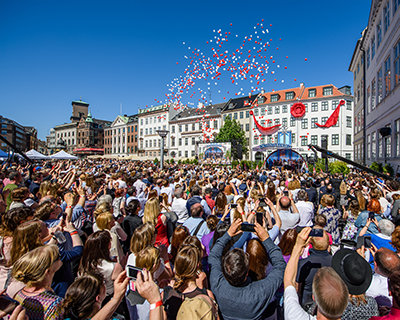 Stroll down the longest and busiest walking street in Europe and you arrive at the very birthplace of Copenhagen. A site where two historic squares converge—Nytorv (New Square) and Gammeltorv (Old Square)—the original meeting and marketplace for Danes when just a mercantile community nearly 1,200 years ago. Since then it has been the sight of great disasters, divine art and everyday Danish life. Today, it is where the past engages the present, as this is the gathering place for all Copenhageners.
So it was, on a glorious Danish afternoon, more than 2,500 Scientologists and guests assembled on the cobblestone square to celebrate a new page in the history of one of Scandinavia's oldest and richest cultural capitals and the next step in the Church's season of expansion.